Sušice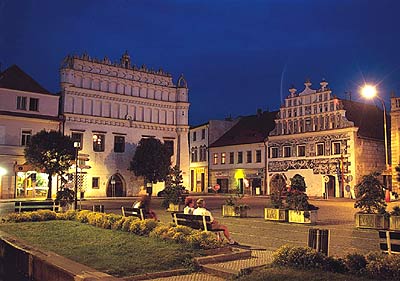 Foto : Jan Kavale
SUŠICE
Sušice lies at the entrance to the Šumava National Park.
The first written record dates to 1233. In 1273, Czech king Přemysl Otakar II. acquired the Sušice region and began to build a royal town. The source of development was the  trade through the Golden Route from bavarian Passau. In the 16th century Sušice exported malt, salt and craft products. In the 19th century the town became famous for match-making industry-phosphorous matches and later safety matches. Other traditional industries include leather industries, chalk mining and processing, paper and plastic packaging production.
Sušice now attracts visitors from the Czech Republic as well as abroad. Being a protected town zone, Sušice offers a number of interesting sights, Museum of Šumava, numerous cultural and sport facilities and other free time opportunities.
Municiple information centre of Sušice
nám. Svobody 138, 342 01 Sušice
Tel.: (+420) 376 540 214, fax: (+420) 376 540 215
E-mail: icsusice@sumavanet.com
www.sumava.net/icsusice